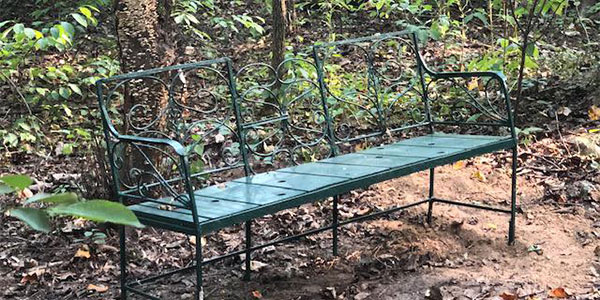 January 30, 2020
Imagine taking a stroll on one of your favorite trails. It's a beautiful day but you are working up a sweat and getting winded. You need a break, but there is nowhere to sit except the hard ground. How nice it would be if there was a bench!
This is the type of bucolic scene that was the inspiration for Friends of Lower Beaverdam Creek, which is a local nonprofit and environmental group that promotes the health of Lower Beaverdam Creek, a major tributary of the Anacostia River that is located in Cheverly, Maryland. We are also pleased to say that they are one of our longtime Community Building Blocks grant recipients.
We received a message from Cheverly's Council Member Amy Fry who wrote the following:
"The bench that was stolen from our local Friends of Lower Beaverdam Creek (FLBC) woods several weeks ago has now been replaced by a new bench that was donated to our FLBC nonprofit by Community Forklift. The bench was installed by Gabe Horchler and Former Mayor Mike Callahan using 120 pounds of concrete as an anchor! The bench is located halfway between the trail entrance at Wayne Place playground and Ken's Corner. Please visit the Woodworth Trail and be sure to give a hearty "Thank you" when you see these two!"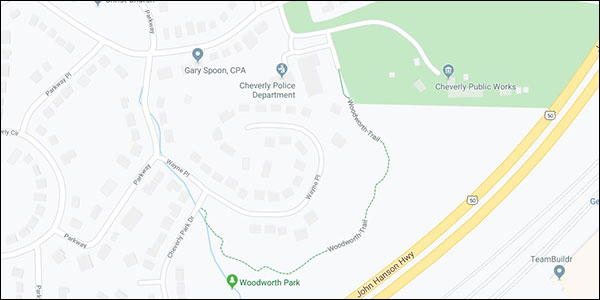 Friends of Lower Beaverdam Creek have received materials, such as masonry stones, rocks, lumber, a birdbath fountain, outdoor benches, and landscaping supplies, through our Community Building Blocks program. They have use these materials to help expand and maintain nature trails, to remove invasive plants and plant native species in the woods adjacent to the trails, and to restore historic Magruder Spring, also known as Cheverly Spring. (Funfact: Magruder Spring was used by the British in 1814 as they marched toward Washington before the Battle of Bladensburg, and was designated in 1980 as a Prince George's County Historic resource. This sort of cool information can be found on the Town of Cheverly website.)
In addition to all the maintenance work that goes into keeping the creek preserved, this organization also encourages all community members to enjoy the trail and invites school groups to learn about the natural environment of the neighboring woods.
Community Forklift is happy to hear that our salvage materials are going back into the environment for the conservation of our local forests, trails and historic sites.
***
Every time you donate or shop at Community Forklift, you're helping us lift up local communities through reuse. We turn the construction waste stream into a resource stream for communities in the DC region – by keeping perfectly good items out of the landfill, preserving historical materials, providing low-cost building supplies, and creating local green jobs.