In addition to building materials, Community Forklift also accepts donations of a wide variety of vehicles! They can be in running or non-running condition, but vehicles must be worth more than the cost of the tow in order to be accepted.
Give us a lift with a vehicle donation!
Vehicle donations are a natural fit for our mission. Donating to Community Forklift is a green choice that supports our daily reuse operation and turns that old beater into a reusable resource. Thank you for the support!
You can donate your:
Commuter Vehicle:

 

Car, Truck, SUV, Minivan, or Motorcycle
Recreational Vehicle:

 

Motorhome or Camper
Watercraft:

 

Motorboat, Sailboat, Fishing Boat, Houseboat, Jet Ski, or Pontoon Boat
Specialty Vehicle:

 

Snowmobile, ATV, Riding Lawn Mower, Motorized Wheelchair, Golf Cart, Forklift, or Tractor
Company Fleet Vehicle:

 

Bus, Van, Box Truck, Learjet, or Ambulance
Uber-Special Vehicle:

 

Spacecraft, Dirigible, Battleship, UFO, Cruise ship, or Submarine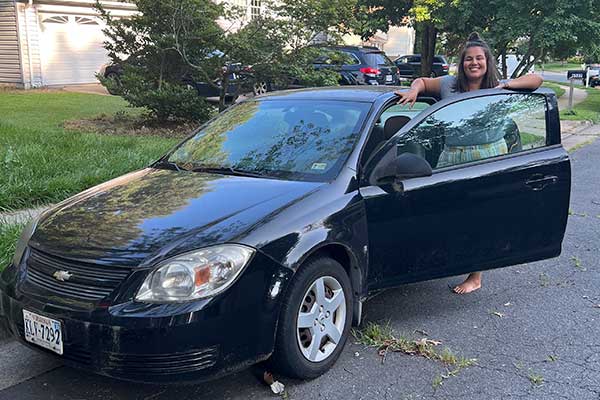 Sara donated her car (lovingly named Stanley) to Community Forklift in 2022. Thanks for supporting our reuse nonprofit, Sara!