Conserve natural resources, save money, help neighbors in need, and support a local nonprofit by purchasing salvaged materials from Community Forklift! Visit our reuse warehouse in person or shop a selection of items online.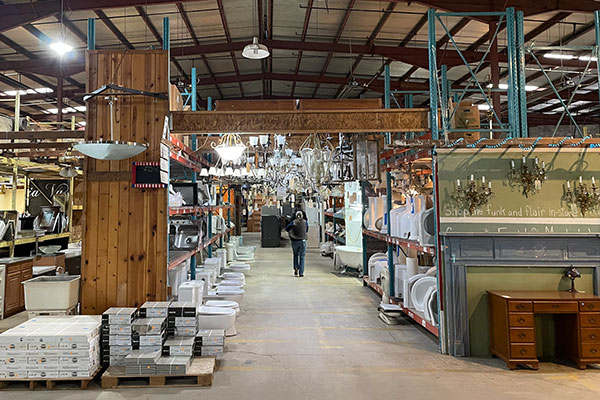 Reuse Warehouse
Our 40,000 sq. ft. self-serve reuse warehouse carries building materials from every era, as well as modern and vintage tools, hardware, lumber, appliances, furniture, lighting, and more. Materials come and go every day, so visit any day of the week to see what's currently available!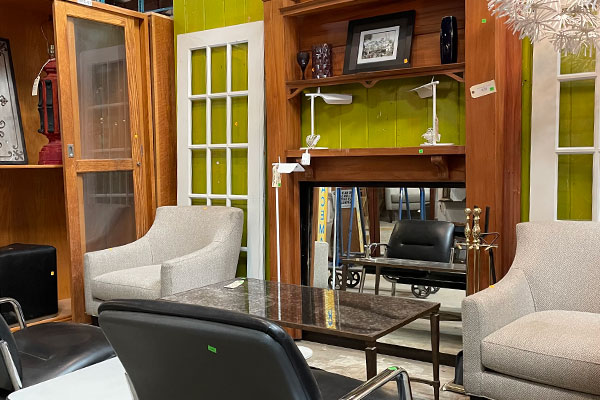 Community Forklift Marketplace
Can't make it to the reuse warehouse in person? We list a selection of those materials online in our Community Forklift Marketplace! Review item photos, dimensions, and information, and purchase items from home or on the go. Pick up purchases in-store within five days.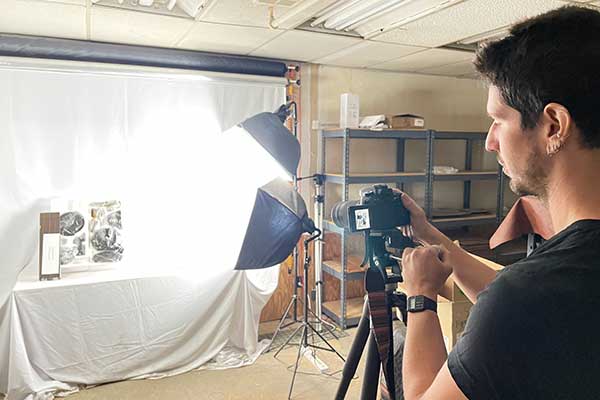 eBay store
Check our eBay store for additional items not available at the reuse warehouse or in the Community Forklift Marketplace. Search hundreds of listings for new and gently used lighting, tools, fixtures, hardware, and more. Items are available for shipping or in-store pickup.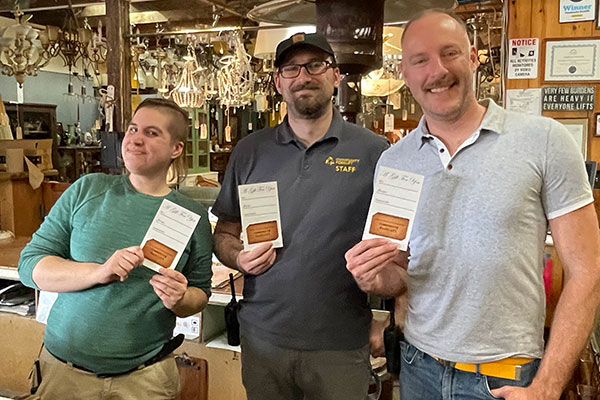 Gift Cards
A Community Forklift gift card is a great present for the salvagers, artists, upcyclers, DIYers, dumpster-divers, and treasure-hunters in your life! Buy Community Forklift gift cards at the front desk in our reuse warehouse or purchase a gift card online and we'll mail it.