Donated building materials are the cornerstone of Community Forklift's mission. We couldn't exist without them! Learn what materials we can accept and how to donate materials at our reuse warehouse or request a donation pickup.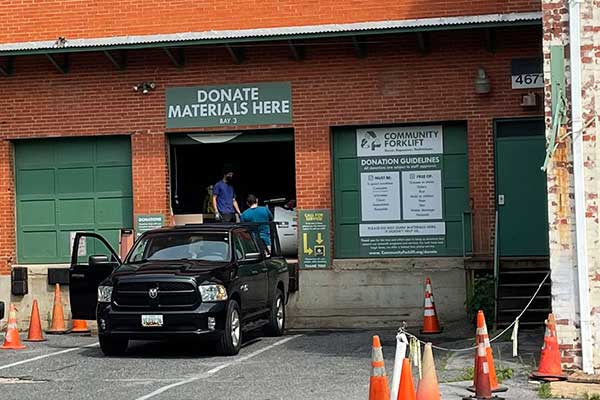 Drop off your Donation
Dropping off your donation helps Community Forklift reduce its carbon footprint and use its limited resources most efficiently. Review our Donation Guidelines and drop off qualifying materials at our reuse warehouse during open business hours!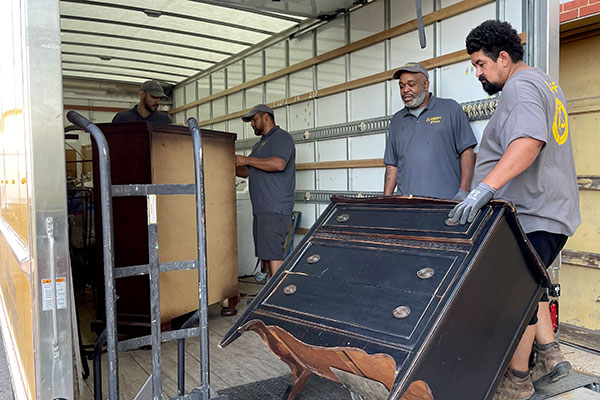 Request a Donation Pickup
We offer a limited free donation pickup service for deconstruction projects, large volumes of materials, and materials that are in high demand in the communities we serve. Please fill out a donation pickup request and a member of our Donations Team will be in touch!
Donation Guidelines
Thank you for considering a material donation to Community Forklift! We accept a wide variety of new, gently used, vintage, and distinctive items. Check our Donation Guidelines to learn about the types of materials we can accept and in what condition.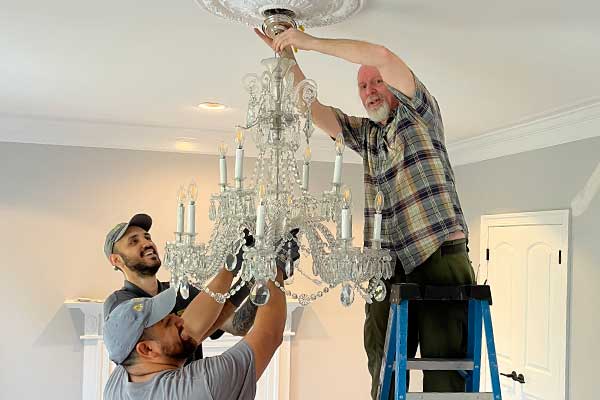 Deconstruction
Deconstruction is like construction in reverse!  It involves the careful dismantling of a building so that materials can be salvaged for reuse rather than dumped in a landfill. Learn more about deconstruction and how you can use it in your next project.