Looking for art to add some personality to your walls? For a budget-friendly option that is unique to you, try creating your own using salvaged materials from the reuse warehouse!
STEP 1: Choose a frame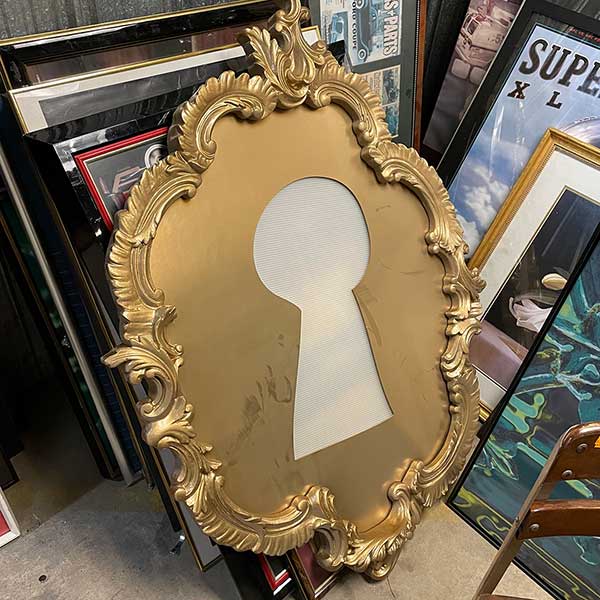 There are often a wide variety of shapes, sizes, and styles of artwork at the reuse warehouse. This large, ornate, 4-foot by 3-foot, roughly oval frame with keyhole artwork was $35. If you prefer unframed art, keep an eye out for photo prints or other unframed canvases!
---
STEP 2: Create or prepare a painting surface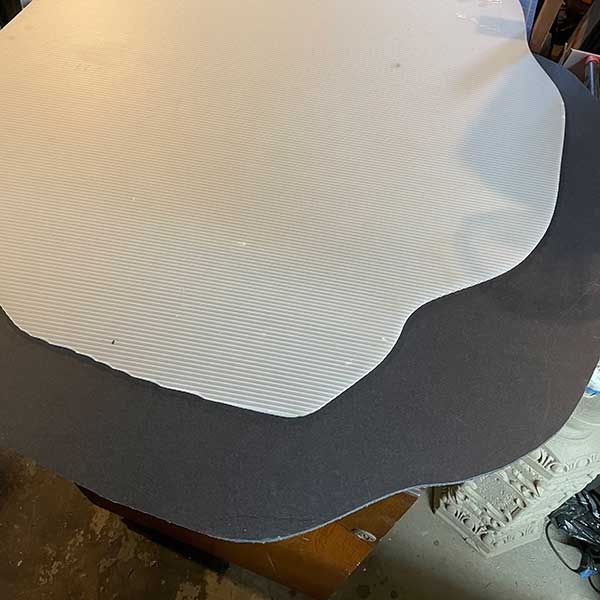 The keyhole artwork obviously had a large hole in the center and the corrugated plastic backing didn't accept paint very well, so this frame needed a new painting surface. Check the sheet goods section at Community Forklift for things that might work! If you choose a frame that comes with art, you can try using the old art as a template for cutting your new painting surface. Since this frame is such a unique shape, the old artwork was very handy for getting the right dimensions.
---
STEP 3: Sketch out a design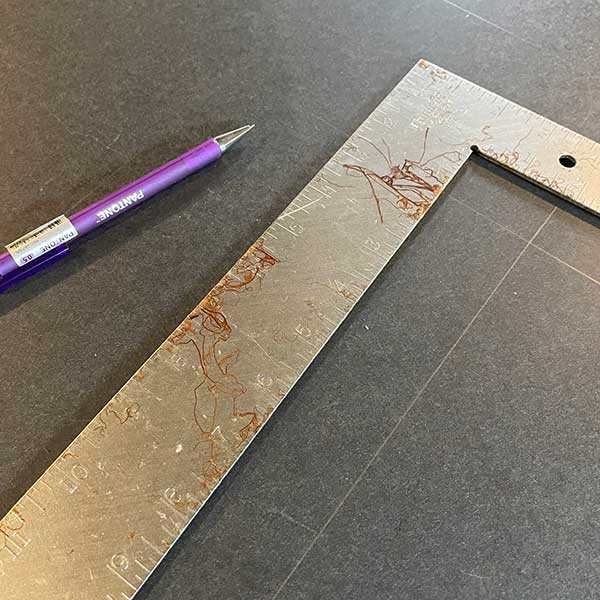 If you want some really geometric, sketching out the design with a L-square might be helpful. Make sure to use pencil so that you can easily paint over it, as pen ink might bleed through your paint.
---
STEP 4: Paint!
The paint section at Community Forklift is a good source for low-cost "oops" paint to use in your artwork. You can also try using any leftover paint you have from other home projects. The colors in this painting came from a fireplace, living room, dining room, eating area, and pantry!
---
STEP 5: Hang your artwork and enjoy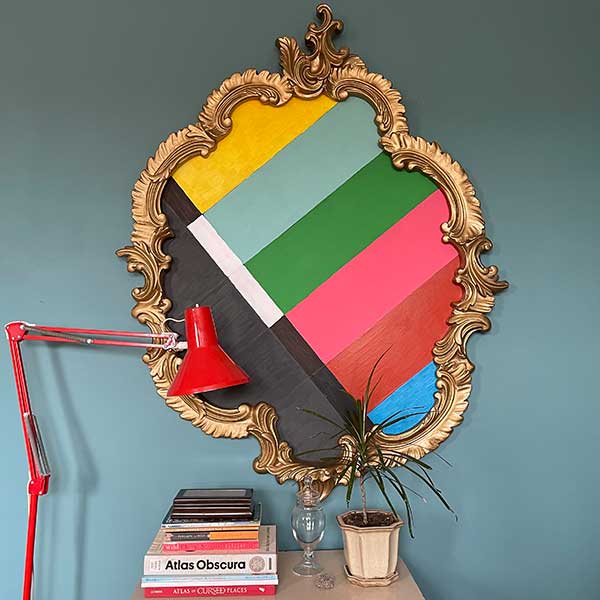 Once your paint has dried, pop it back into your frame, hang it up, and enjoy the results of your creativity!
***
Every time you donate or shop at Community Forklift, you're helping us lift up local communities through reuse. We turn the construction waste stream into a resource stream for communities in the DC region – by keeping perfectly good items out of the landfill, preserving historical materials, providing low-cost building supplies, and creating local green jobs.