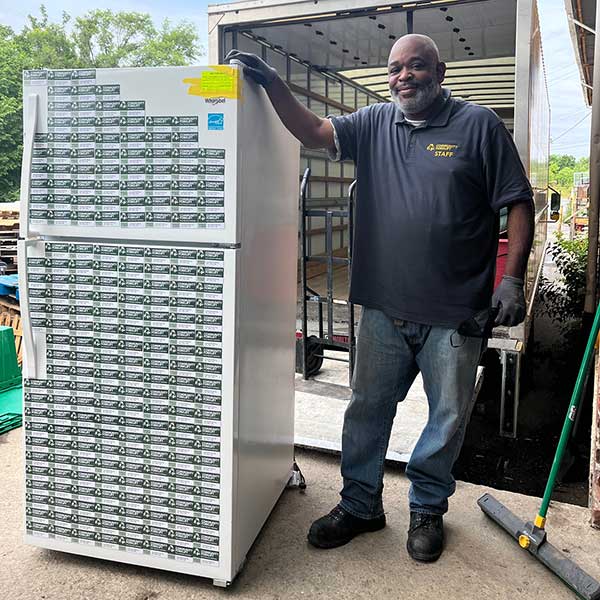 Did you visit the Smithsonian Folklife Festival last weekend? It's back and sustainability is front and center!
One of the themes this year is Earth Optimism x Folklife: Inspiring Conservation Communities. Through workshops, performances, interactive art installations, film screenings, hands-on educational activities, cooking and gardening demonstrations, and more, the festival explores the possibilities and solutions that address some of our planet's most significant challenges.
The festival is open again this Thursday, June 30, through Monday, July 4. When you visit, make sure to check out the Sustainable Living exhibit in front of the Natural History museum. It's a really cool sustainable setup that includes a salvaged refrigerator from Community Forklift's reuse warehouse, donated through our Community Building Blocks (CBB) program!
Part of our mission to lift up communities through reuse, our CBB program provides free materials to nonprofits, school groups, and other organizations for projects that benefit the community. When the festival is finished, the refrigerator will be donated back to our warehouse (possibly along with other materials from the festival) to be redistributed again to a household or organization that needs it.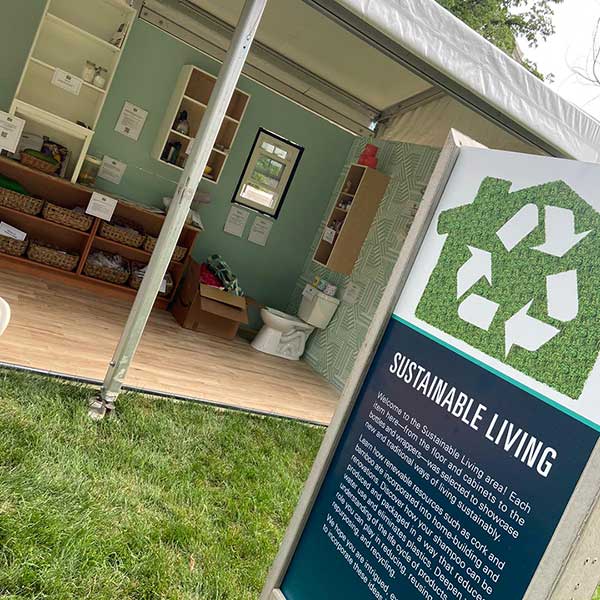 ***
Every time you donate or shop at Community Forklift, you're helping us lift up local communities through reuse. We turn the construction waste stream into a resource stream for communities in the DC region – by keeping perfectly good items out of the landfill, preserving historical materials, providing low-cost building supplies, and creating local green jobs.