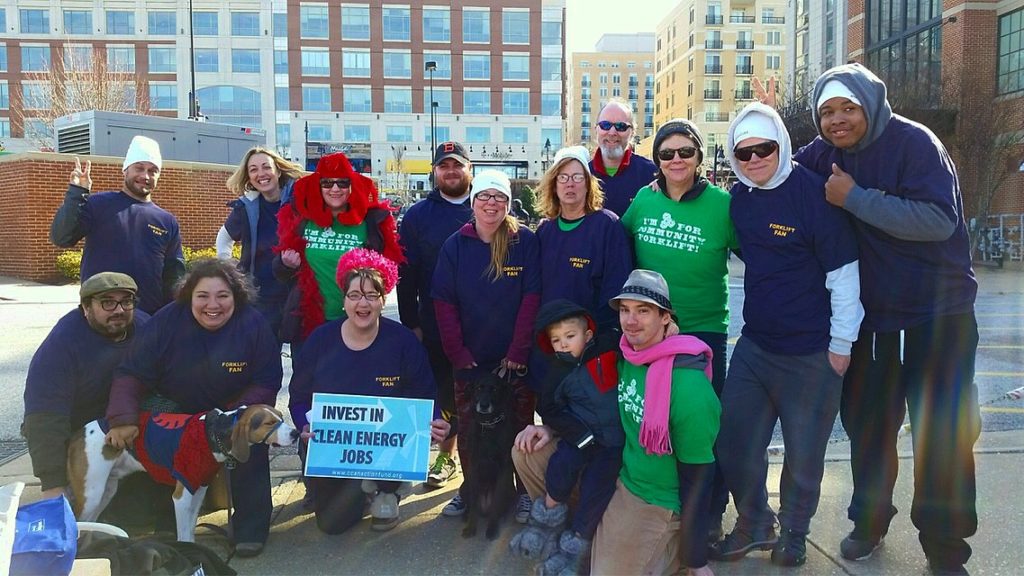 This Saturday, January 25th, a brave group of Forklifters are plunging into a really cold river in order to help keep winter cold. This is our seventh time joining the Chesapeake Climate Action Network (CCAN) for their annual environmentally-focused Polar Bear Plunge at National Harbor.
Thank you to all who have donated to our team so far! Once a team raises $1,000, CCAN donates part of the team's fundraising total back to their organization. Because of your generous support, the Forklift Freezers have met that mark and now Community Forklift will receive part of the proceeds!
The money we earn from the plunge will go toward helping us lift up local communities through reuse, so we've increased our goal to $2,000. Can you help us reach our goal? This funding helps us keep usable materials out of the landfill, provide low-cost building supplies and free appliances to neighbors in need, and create good green jobs and economic opportunities.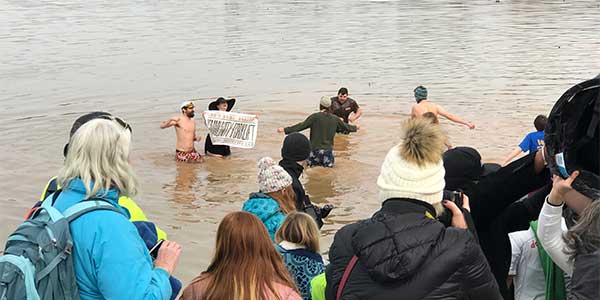 Here's how you can help!
DONATE:  The Forklift Freezers have set a new team goal of raising over $2,000 this year. If you'd like to support our icy recklessness, please donate to one of our plungers on the Forklift Freezers Team Page.  Your tax-deductible donation to CCAN promotes policies that keep fossil fuels in the ground and advance clean energy in Maryland, DC, and Virginia.
JOIN THE TEAM: We're always looking for more fools … er, Salvage Superheroes … to plunge along with us. To become a Forklift Freezer, all you have to do is sign up and join our team online. Then start fundraising! If you join the team, please email Events(at)CommunityForklift(dot)org so that we can include you in our plans and make sure you get all the insider details.
WHEN: Saturday, January 25, 2020 at 11am (check-in for Plungers opens at 10)
WHERE: National Plaza, National Harbor, MD
CCAN's Polar Bear Plunge website
Forklift Freezers Team page