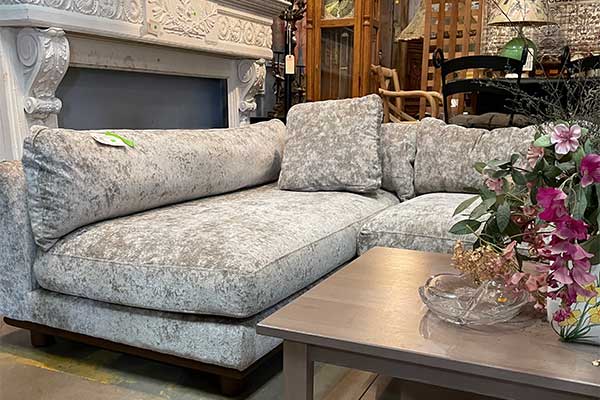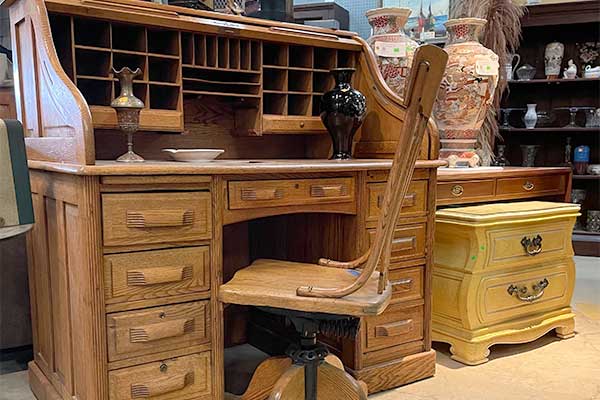 Visit our reuse warehouse
Take advantage of our new expanded reuse warehouse hours! Starting this Saturday, Community Forklift will be open 10am – 5pm on Saturdays and Sundays. We will continue to be open 12 – 5pm Monday through Friday. 
Through Monday, May 22, modern and vintage furniture at the Community Forklift reuse warehouse will be 25% off. Save on all sorts of styles and types of tables, dressers, shelves, wardrobes, desks, chairs, sofas, and more. We offer five days of free storage after purchase to give you time to arrange for transportation, if needed.
Facemasks are not required at Community Forklift, but we will have free masks available at the entrance while supplies last. If you choose not to wear a mask, please be mindful of those around you who are. Thank you!
Shop online in our marketplace
We've listed a selection of the furniture from our reuse warehouse online in the Community Forklift Marketplace. This Saturday – Monday, February 25 – 27, browse the furniture collection there and save 25% as well. Within five days of purchase, visit our warehouse for pick-up.