Home Essentials Program (HELP)
Community Forklift provides building materials and other home essentials free-of-cost to households with limited resources. Since 2011, Community Forklift has provided over $470,000 of materials to neighbors in need to improve their homes.
If you or someone you know needs repair supplies, household fixtures, or other building materials that will provide a safer, better living environment, please follow the steps below.
STEP ONE
Fill out the HELP program application here. This is the only way to apply for our program. Make sure to fill out all the required fields and click "submit" at the bottom. The form will show you a message to confirm you successfully sent it to us.
STEP TWO
Our Community Giving Manager will contact you to give an overview of the program and discuss your application.
STEP THREE
Once your application is approved, meet with our Community Giving Manager in person at our reuse warehouse to go over the program policies and procedures and look for materials.
STEP FOUR
We'll either award you specific items or set up a grant so that you can return and look for materials at your convenience.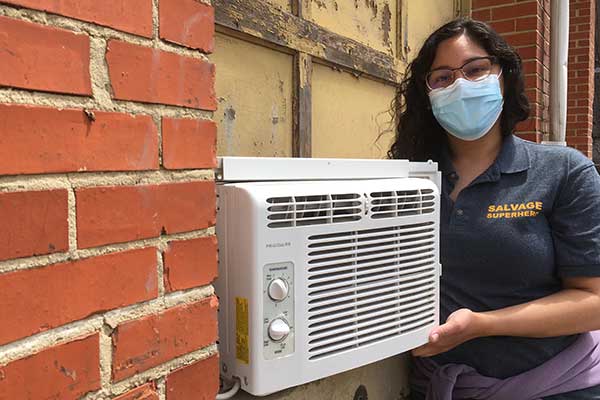 "Thank you and your team for going above and beyond to deliver everything. Words cannot express how grateful I am for all of your help. Thank you so much!"