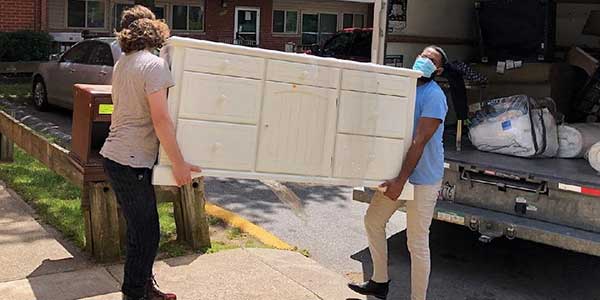 Local nonprofit Lutheran Social Services of the National Capital Area (LSSNCA) is helping Afghan refugee families resettle in the D.C. metro area. LSSNCA's Refugee and Immigrant Services Program helps newly-arrived refugees that are forced to flee their homes because of war, persecution, poverty, and civil unrest. They support newcomers with housing assistance, case management, job training and placement, and immigration services.
According to LSSNCA, they "expect the majority of [Afghan] evacuees to resettle in the D.C. Metro Area, and be served by the network of local resettlement agencies including LSSNCA. As of July 30, LSSNCA is experiencing a steady and increasing number of [Special Immigrant Visa] referrals to our agency's three resettlement sites in Hyattsville, MD; Fairfax, VA; and Dale City, VA."
LSSNCA welcomes hundreds of refugees from around the world to the United States every year. From the moment a refugee arrives at the airport, LSSNCA's staff is ready to greet them and provide guidance during this important transition. One of its crucial services is to secure and set up housing prior to the arrival of their clients, and over the years Community Forklift's Community Building Blocks (CBB) Program has provided LSSNCA with free essential furniture like tables, chairs, dressers, couches, and lamps to help furnish the homes.
Due to the increase of Afghan refugee arrivals, LSSNCA needs urgent donations and volunteer support.
Please visit the LSSNCA website to help our new neighbors.
***
Every time you donate or shop at Community Forklift, you're helping us lift up local communities through reuse. We turn the construction waste stream into a resource stream for communities in the DC region – by keeping perfectly good items out of the landfill, preserving historical materials, providing low-cost building supplies, and creating local green jobs.