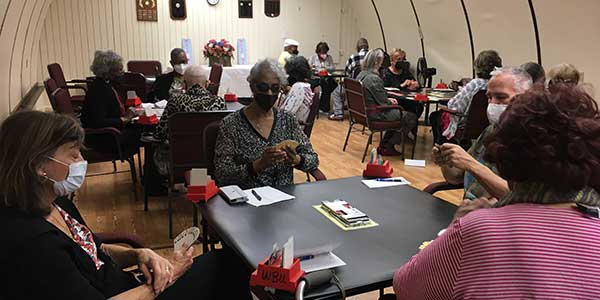 In 1932, the American Bridge Association (ABA) was established as a space for Black communities to partake in the play of Duplicate Bridge during Segregation. The Washington Bridge Unit was established as a local member of the American Bridge Association in 1938. Today, post-Segregation, it continues to thrive as a local nonprofit that hosts and promotes friendly competitive Duplicate Bridge games in Mount Rainier, MD.
The Washington Bridge Unit is located at 3801 Eastern Avenue, Mount Rainier, MD, in a building affectionately known as the "Hut." Designed as a Quonset-style hut, the "Hut" has a rich local history as the original home to the American Legion Post 110 and later a synagogue. Unfortunately, earlier this year, the "Hut" was in urgent need of a replacement gas hot water heater. This came at a bad time as the Washington Bridge Unit found itself in financial difficulties during the Covid-19 pandemic. In-person play — the largest source of the nonprofit's funds — stopped in March 2020, but basic expenses like building maintenance, utilities, insurance, and property taxes continued.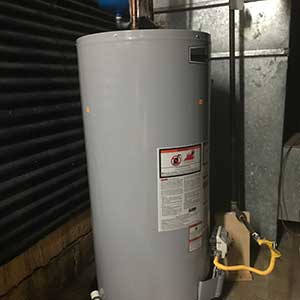 The Washington Bridge Unit applied to our Community Building Blocks (CBB) program and we were thrilled to provide a new water heater free of cost! Mark Lavens, Head of the Housing Committee for the nonprofit, wrote that "our water heater was 24 years old – well beyond its service life. Due to the pandemic, in-person games (where we generate most of our revenue) were stopped for two years, and we lacked the funding to purchase a new one. Community Forklift gifted a nearly-new water heater to us, which saved us around $700."
Today, the ABA welcomes players of all ages and ethnicities and continues to advocate for goodwill and positive interaction with local communities. The Washington Bridge Unit schedules Duplicate Bridge games every week and offer classes for beginners. Players at all levels are welcome to join in play or lessons. If you are interested in learning more about the game and about the Washington Bridge Unit, please contact Wilma Bonner at washingtonbridgeunit@gmail.com.
Community Forklift's CBB program provides free materials to community groups and nonprofits for projects that benefit the community. Visit our website for more information about the program and instructions on how to apply!
***
Every time you donate or shop at Community Forklift, you're helping us lift up local communities through reuse. We turn the construction waste stream into a resource stream for communities in the DC region – by keeping perfectly good items out of the landfill, preserving historical materials, providing low-cost building supplies, and creating local green jobs.