Mission
Community Forklift is the DC-area's hometown nonprofit reuse center for home improvement supplies. We collect donations of unwanted and salvaged building materials and make them available to the community at low cost. We also distribute free supplies to nonprofits and neighbors in need and offer public education and events centered on reuse. Community Forklift lifts up local communities by making repairs affordable, reducing waste, promoting reuse, and creating green jobs.
---
Logos
---
Fact Sheets
Home Essentials Program (HELP) Factsheet
2021 PDF (coming soon)
Community Building Blocks (CBB) Factsheet
2021 PDF (coming soon)
---
Contact
Instagram: @communityforklift
Facebook: @CommForklift
Twitter: @CommForklift
YouTube: Community Forklift Nonprofit Reuse Warehouse
Need some additional information or materials? Send us an email at info@CommunityForklift.org!
---
Photos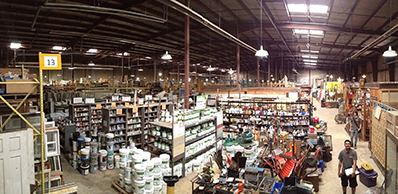 Community Forklift's reuse warehouse is located at 4671 Tanglewood Dr. in Edmonston, MD, about 5 minutes outside of Washington, DC. The warehouse is open to the public every day.
Photo courtesy of Community Forklift.
Download photo JPG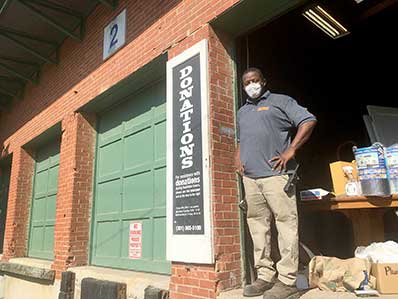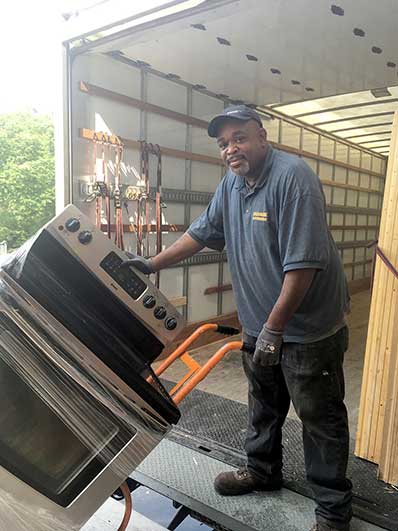 Appliances are available for purchase at below-market prices at our reuse warehouse. We also provide appliances and other materials free to nonprofit organizations and households with limited incomes through our Community Giving Programs.
Photo courtesy of Community Forklift.
Download photo JPG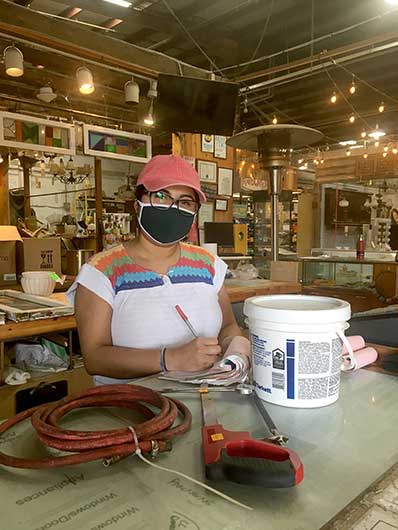 Shoppers can find low-cost furniture, tools, lighting, bathroom fixtures, lumber, appliances, kitchen cabinets, and more at the reuse warehouse.
Photo courtesy of Community Forklift.
Download photo JPG