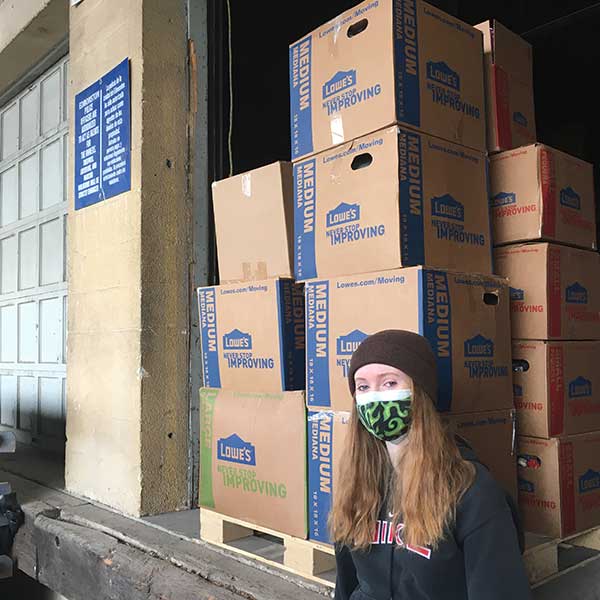 A different sort of brick shipment recently occupied the loading dock at Community Forklift. On January 27 we palletized nearly 600 pounds of LEGOs! How did all those blocks end up here?
In the fall of 2020, Maeve, a DC high school student, came across a video of children in Uganda being introduced to LEGO blocks. "Their excitement and creativity reminded me of my own adoration for the ingenious toy and its impacts on my problem-solving and creativity as a child," Maeve said in an email.
The video was created by Play Well Africa, a nonprofit that collects unneeded LEGOs from homes in North American and sends them to children in Uganda, Kenya, and Botswana. According to the Play Well Africa website, "opportunities to develop creativity and ingenuity at an early age are crucial for intellectual development. Building toys like LEGO are a great way to foster the critical thinking skills that Africa's next generation needs."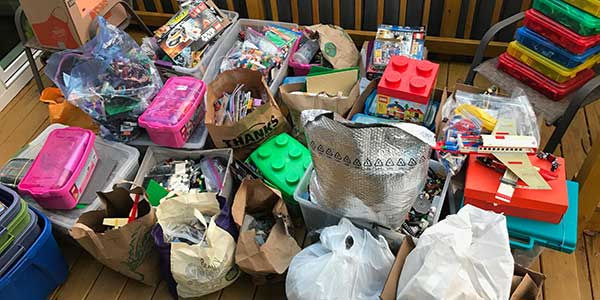 Inspired by Play Well Africa's mission, Maeve hosted a LEGO drive in December. After a week of advertising on social media and posting on list serves, she had almost 600 pounds of LEGOs to send to Play Well Africa's California headquarters! "I had unintendedly tapped into a need on this end of the project: I'd relieved families with boxes that were cleaned out throughout quarantine, and encouraged my teenage peers to give their childhood toys another life," Maeve said.
In order to get the LEGOs across the country, Maeve needed a loading dock space here in the DMV-area and Community Forklift was happy to lend her ours. Since international travel is currently restricted due to the pandemic, some of the bricks will be donated in the meantime to homeless children in southern California, while the rest will hopefully be off to Uganda later this year.
Thanks, Maeve, for having the vision to help others and accomplishing your goal with reuse!
***
Every time you donate or shop at Community Forklift, you're helping us lift up local communities through reuse. We turn the construction waste stream into a resource stream for communities in the DC region – by keeping perfectly good items out of the landfill, preserving historical materials, providing low-cost building supplies, and creating local green jobs.