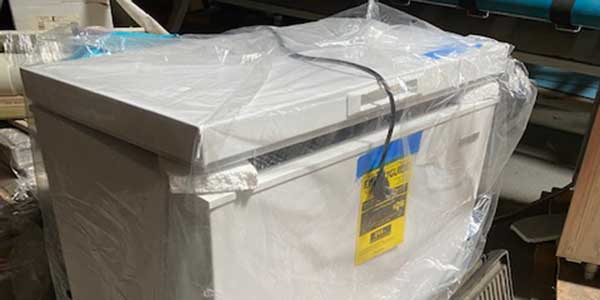 If you think of Community Forklift as a reuse machine, you could think of donated materials as the fuel that keeps it going. The reuse warehouse is the heart of the machine and the generous businesses and individuals who donate to Community Forklift are constantly fueling it with new and gently-used materials that keep it running strong. We couldn't accomplish our mission without them!
One of these generous donors is Appliance Distributors Unlimited (ADU), a local business that provides our reuse machine with donations of appliances. Founded in 1982 in Takoma Park by Thomas Oliff, ADU now has eight appliance showrooms across the Mid-Atlantic, including locations in Annapolis, Chantilly, Gaithersburg, Easton, and more. Twice this year, ADU has made donations of new scratch and dent appliances. Totaling more than 30 appliances, the donations included a microwave, minifridge, chest freezer, and more.
"As a local business, we are committed to fostering healthy communities and strengthening our neighborhoods," wrote Christy Oliff-Ellis, ADU's VP of Marketing. "This commitment, through charitable donations, is extremely important to us. We all feel strongly that it is vital to do our part in continuing to make our communities – and the people who live in them – vibrant and strong."
"As a local business, we are committed to fostering healthy communities and strengthening our neighborhoods."

Christy Oliff-Ellis, ADU VP of Marketing
If our reuse warehouse is the reuse machine and donated materials are its fuel, you might think of the output of our machine as environmental benefits, good green jobs, and community support. The reuse machine conserves natural resources by keeping usable materials out of the landfill and in the hands of people who need them. The reuse machine provides good jobs with excellent benefits to 30+ community members, some with barriers to employment. And the reuse machine supports our communities with free materials for non-profits and households with limited resources.
Appliances from ADU are already having a positive impact through Community Forklift's distribution of free materials. A chest freezer donated to our reuse warehouse by ADU in September recently went to the home of a refugee family of nine living in an apartment in Hyattsville, MD. One of the family members is providing for the family with the $14 an hour he makes from a part-time job in an ice cream store and the family has very limited income for necessities. Chest freezers are rarely donated to our reuse warehouse and demand is high, so this donation in particular was a much-needed item.
"We feel that together, we can all make a difference," Christy from ADU wrote. "It was an honor to donate to Community Forklift and we hope to continue our efforts through them."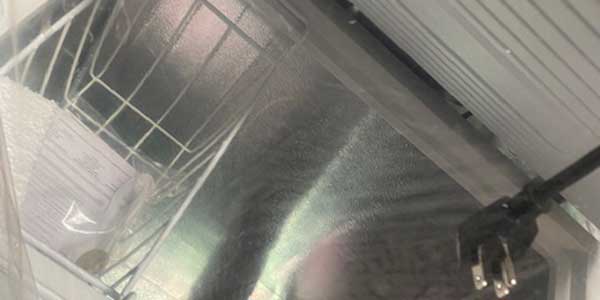 In addition to donating appliances to Community Forklift, ADU provides support to a wide range of charities in the community through charitable donations, donor matching for employees, volunteering, and community leadership. Their team donates hundreds of hours annually to various causes and ADU is the proud sponsor of charities such as The Ronald McDonald House, American Cancer Society, Boy Scouts, Veterans of Foreign Wars, and more.
"We really appreciate the support we've received from ADU," said Tom Patzkowski, Community Forklift's Director of Donations. "Providing critical home essentials like appliances can make a huge difference to residents of our communities who can't otherwise afford them."
Thank you, ADU, for making a difference for the environment, our local economy, and our community organizations and members by fueling Community Forklift's reuse machine!
***
Every time you donate or shop at Community Forklift, you're helping us lift up local communities through reuse. We turn the construction waste stream into a resource stream for communities in the DC region – by keeping perfectly good items out of the landfill, preserving historical materials, providing low-cost building supplies, and creating local green jobs.