Walking into Community Forklift's reuse warehouse is like walking into a time capsule. From antique Victorian dressers and sleek mid-century sofas to colorful vintage toilets and modern cabinets and appliances, many decades of history of the home are here for perusing and purchasing.
In addition to these larger reminders of the past, our reuse warehouse also unintentionally receives some other records of history: newspapers. Almost all of the materials here at the warehouse are donated and those items often come wrapped in old newspaper for safekeeping. We also find newspaper clippings and other small items left behind in cabinets and drawers.
Check out below some of the interesting world history events, advice, and — those Sunday favorites — comics, that we've seen come through our donations bay. Click on the images to see larger versions and take a trip back in time!
If you have building materials or furniture of your own that you'd like to donate, visit our website to learn more. Community Forklift is a non-profit organization that diverts usable materials from the landfill and provides them for free or at low-cost to people and organizations who need them. Help lift up our community through reuse!
---
WWII and US Presidential Election
Published June 26, 1944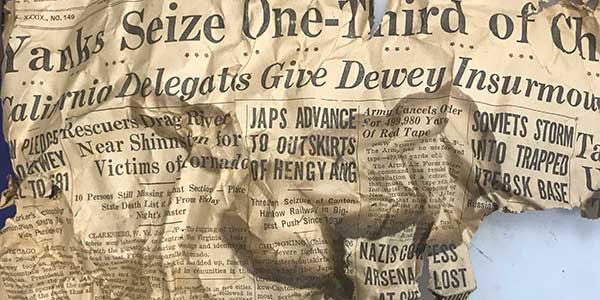 ---
Berlin Wall
Published November 19, 1989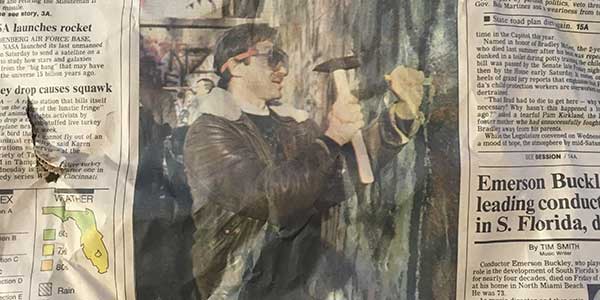 ---
Furniture Care
Unknown date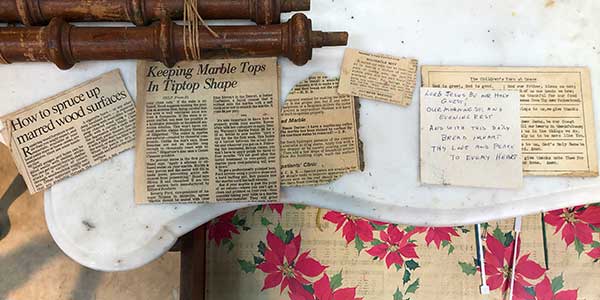 ---
Peanuts Comic Strip
Published December 18, 1988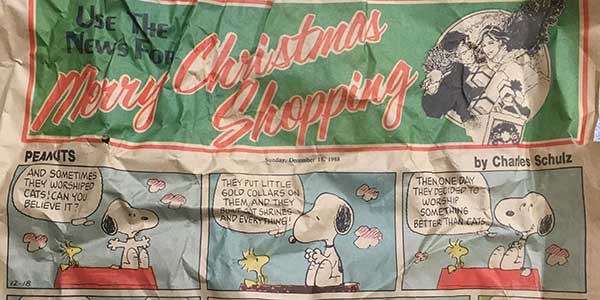 ---
Family Circus and Hagar the Horrible Comic Strips
Published December 18, 1988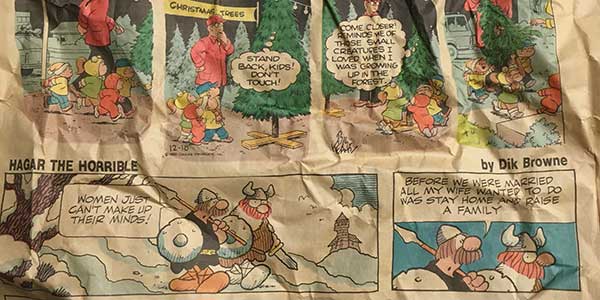 ***
Every time you donate or shop at Community Forklift, you're helping us lift up local communities through reuse. We turn the construction waste stream into a resource stream for communities in the DC region – by keeping perfectly good items out of the landfill, preserving historical materials, providing low-cost building supplies, and creating local green jobs.