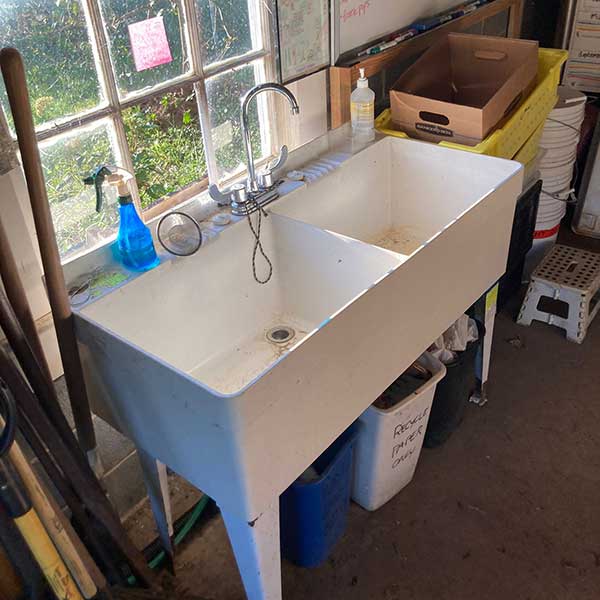 Community Forklift's Community Building Blocks program (CBB) provided The Charles Koiner Conservancy for Urban Farming (CKC Farming) with a double-bowl sink to wash produce for farm operations. The urban farm grows about "$20,000 of produce in downtown Silver Spring," said Hannah Sholder, co-founder and Director of Land Stewardship & Farm Management.
The farm did not have an adequate facility for washing all of the produce and the donated sink has been a great addition to the site in supporting the harvest crew. As Hannah put it, "Our harvest crew is predominantly women over the age of 70. They are just incredible, and I'm glad they no longer have to break their backs bending over the field hose or hauling veggies around the property. We now have a suitable and streamlined facility for harvesting our produce!"
In addition to the free sink that our CBB program provided, CKC Farming also purchased a refrigerator from our reuse warehouse. The appliance (now hooked up to solar panels) is used to store the farm's produce and is another example of how our mission supports the community. In addition to free materials, we also provide additional low-cost materials that are available to anyone who visits the reuse warehouse.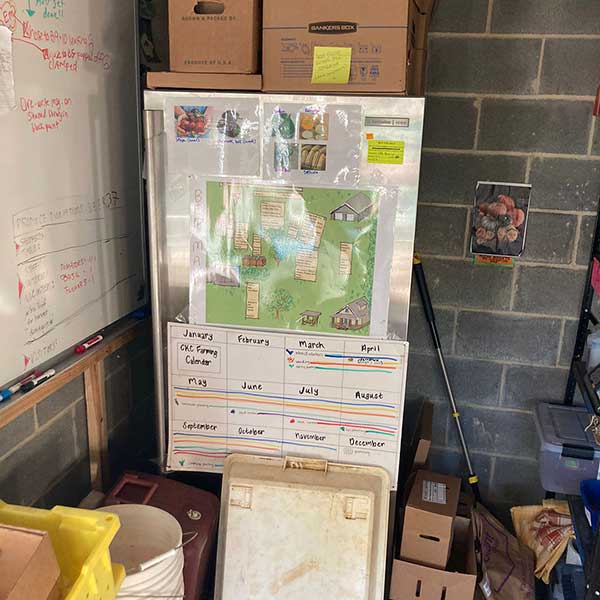 We're proud to work with organizations and individuals to lift up our communities through reuse. In 1983, Charles Koiner set aside his one-acre farm in Silver Spring, Maryland for the benefit of future generations. Created from this land in 2019, CKC Farming preserves farming knowledge and techniques and passes them along to future generations. It is the first urban farm in Maryland to be protected under a conservation easement and is at the forefront of the trend towards more sustainable farming in urban areas.
The local nonprofit land trust is dedicated to preserving and managing urban land that inspires the next generation of sustainable farmers. In addition to farm management and growing healthy produce, CKC offers educational opportunities such as field trips, internships, volunteer opportunities, and workshops that help demonstrate how a closed-loop hyper-local food system works.
Members of the community farming together is the core of what CKC Farming is all about. According to Hannah, "What inspires me is seeing people visit the farms in our network and be able to gain a deeper understanding about the food they eat (e.g. learning what an okra flower looks like and how it turns into an edible pod, or how much labor and love goes into growing one head of broccoli). I also love seeing neighbors reconnect over their common interests in growing food, and seeing that shift in consciousness happen when I describe how our land trust provides a space for them to get involved in collective decision making about the land in their neighborhood."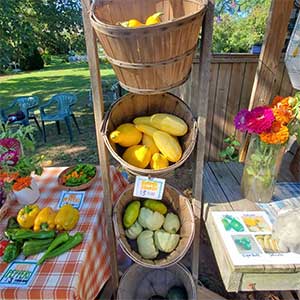 There are upcoming opportunities to get involved with CKC Farming! CKC hosts a "Third-Thursday" summer concert series at Koiner Farm. These are free community events where people can buy fresh produce at the "Farmstand" and enjoy tasty food and live music. The last two events are scheduled for September 15 and October 20, 2022, from 5 to 7 pm.
You can also support CKC's mission by attending their "Annual Harvest Party and Square Dance" fundraiser. Tickets to the October 8th, 2022, event includes a complimentary drink, hors d'oeuvres, and square dance with a professional caller. Sounds fun!
Community Forklift's CBB program provides free materials to non-profit organizations and other groups for projects that benefit the community. For more information about all of our community giving programs, please visit our website.
***
Every time you donate or shop at Community Forklift, you're helping us lift up local communities through reuse. We turn the construction waste stream into a resource stream for communities in the DC region – by keeping perfectly good items out of the landfill, preserving historical materials, providing low-cost building supplies, and creating local green jobs.