The new Community Forklift Marketplace!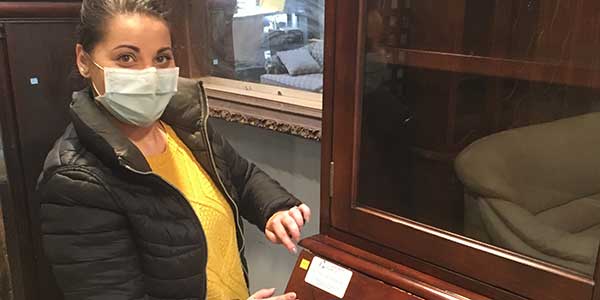 We're taking what you love about our 40,000-square-foot warehouse store and making it available to you at home! Over the past few weeks we've gotten many requests for a way to purchase items available on our warehouse floor in a low-contact way.
Last week we launched the new Community Forklift Marketplace, an online store featuring items also available for purchase on our warehouse floor. There are listings for furniture, Amazon Select Paint, bathroom fixtures, doors, windows, and more! Plus, we're adding more items every day. Here's how it works:
Visit the Community Forklift Marketplace and find an amazing deal on an item you love.
Add the item to your shopping cart and purchase it online.
Visit the Community Forklift warehouse within 5 days of purchase.
Show your ID to the front desk associate and describe your order.
Get your vehicle while we bring your item to the loading dock.
Load your items into your vehicle and pat yourself on the back!
Check the Marketplace regularly as we'll be adding new items often. We'll also feature select new listings on our Facebook, Instagram, and Twitter accounts, so follow us there for regular updates on new items.
Here are a few of the interesting finds currently available. Visit https://communityforkliftmarketplace.org/ to see the entire collection!
***
Every donation and purchase helps us lift up local communities through reuse. Community Forklift turns the construction waste stream into a resource stream for communities in the DC region – by keeping perfectly good items out of the landfill, preserving historical materials, providing low-cost building supplies, and creating local green jobs.