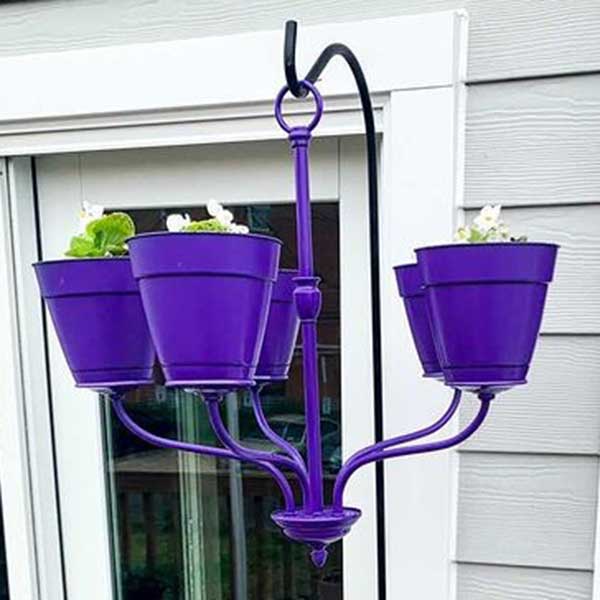 Check out this awesome DIY garden chandelier project sent to us by one of our followers on Instagram! Made with a salvaged chandelier from Community Forklift, this creative planter is a vibrant and unique addition to their outdoor space. And it'll look even better when those begonias grow up and out!
As the weather warms and people spend more time outside, we get a lot of questions about the garden materials we have at Community Forklift. While you can find purpose-built planters and pots here at the reuse warehouse, don't be discouraged if you visit and don't find any that day. Our warehouse is full of items that can be upcycled and reused for for flowers and vegetables!
Search the web for "upcycled garden ideas" and prepare to have your mind blown. Chandeliers, balusters, dishes, chairs, and more all have potential planting and decorating potential in your garden. You can also check out this video on our YouTube channel for some more suggestions for upcycled garden planters using materials in our warehouse.
Visit our reuse warehouse any day between 12 and 5 pm, roam the aisles, and let your imagination run wild!
***
Every time you donate or shop at Community Forklift, you're helping us lift up local communities through reuse. We turn the construction waste stream into a resource stream for communities in the DC region – by keeping perfectly good items out of the landfill, preserving historical materials, providing low-cost building supplies, and creating local green jobs.